ESM | OFFICIAL SERVER EU#01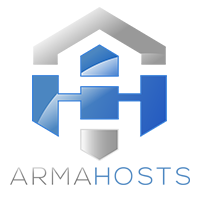 Location:
Germany | Sachsen | Falkenstein
Operating System (OS):
Windows
ARMAHOSTS

|
Founded in June of 2015, we have strived to provide an exclusive hosting experience for the Arma Community by hosting our servers on the best hardware and network, specifically chosen for the best performance when running Arma.
ARMA SERVERS

|
Shared with others on high performance servers built just for Arma, located in both the US, Europe and Australia.
DEDICATED SERVERS |
A wide variety of options available, with preconfigured (instant) and custom built servers located in Central US only.
PREMIUM SUPPORT

|
You will never find a hosting provider as knowledgable in Arma that will give you the quality of support we offer. Period.