Hi everyone, after an amazing CUP we have the winner team for this first edition of the Open CUP. Thanks to everyone who took part on this event and CJ, from Bohemia DEV Squad,
for creating the map!
# OPEN CUP LEGENDARY TEAMS
---
# OVERALL CLASIFICATION | OPEN CUP

Rank

Joined

Logo

Country

Tag

Game

Open CUP

OP.

ST.

2019
Zeus Operations
[Z-OPS]
1
3

+1

2015
United Nations Army
[UNA]
1
2

+1

2019
Operation Pandora Trigger
OPT
1
1

+1
OP. = Overall points ST. = Standing
FINALS / Zeus Operations / United Nations Army / Operation Pandora Trigger / Tactical Training Team
View full clasification here: EUROPE | SC Open CUP SPECTRUM: Neon Madness. Congratulations to Zeus Operations for their 1st place and to all the teams who have made this possible.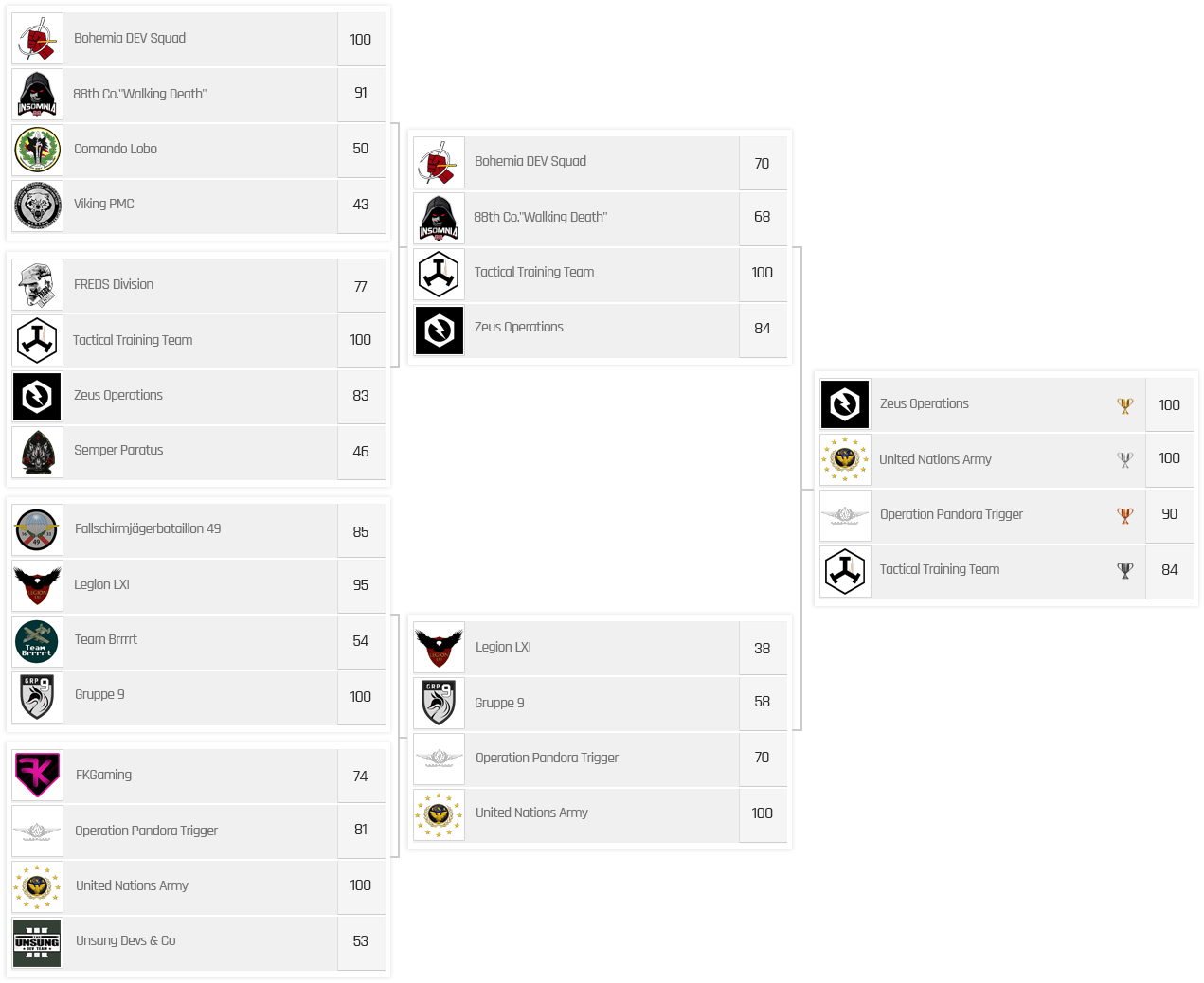 Links:
---
Electronic Sports Masters™ | Where the challenge begins
esportsmasters.org